Free Gallery Space Available for Artists: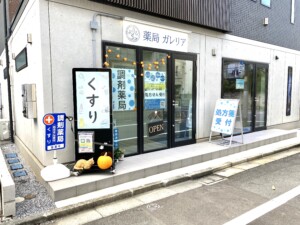 We are excited to offer a free gallery space for artists to showcase their work.
The space is located in Akabane2-24-11,Kita-city,Tokyo and is available for use from two weeks units.
We welcome all types of art and mediums and are eager to support emerging and established artists alike.
If you're interested in using this opportunity, please contact us at info@pharmacy-galleria.com for more information and to schedule a date for your exhibition.
Don't miss out on this chance to share your talent with the community!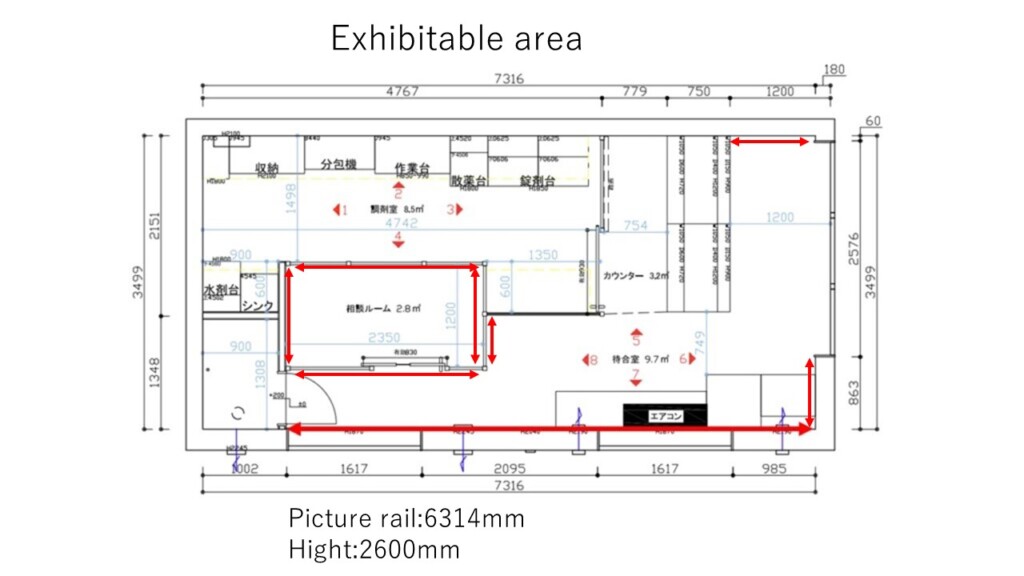 Pharmacy-galleria
is a unique combination of a pharmacy and a gallery located just a 5-minute walk from Akabane Station.
Our pharmacy offers not only medicine but also the opportunity to enjoy beautiful artworks during your wait time or consultation breaks.
When there are no exhibitions, personal works by the pharmacy owner such as prints and acrylic paintings are on display.
We also host solo exhibitions featuring various types of art such as paintings, photographs, illustrations, installations, and handmade works.
To support artists, we provide free use of our pharmacy's spaces such as walls, consultation rooms, bookshelves, and digital signage.
Additionally, we offer support for the health of the exhibiting artists.
We believe that by supporting artists financially and health-wise, we can contribute to the richness of the Akabane community and the promotion of culture.
Fees:
Free. No commission will be charged for any sales.
Exhibition period:
Two weeks
Exhibition equipment:
Picture rail: 6314mm, 6 wires Waiting room: 2.8 square meters Waiting corridor: Walls on the dispensary side can use magnets Bis-hitting is not allowed on the waiting wall, low-adhesive double-sided tape is possible
Lighting:
Downlight: 13 in the waiting space
Other equipment:
Digital signboard (to guide individual exhibitions at the pharmacy) Consultation room: Available in the corridor space AmazoEchoStudio (Bluetooth speaker) Air conditioning and heating, 2 outlets in the exhibition space *The pharmacy does not have a parking lot. Please use the coin parking next door.
Notes / Other Conditions: Wall hitting is not allowed, only picture rail display. As it is a medical institution, please refrain from using strong-smelling items. If the following are judged to have occurred during the moving in and out, or during the exhibition period, the use will be refused.
Use that differs from the prior notification
Disturbance to the neighborhood
Equipment and tools necessary for exhibition and setup, please bring it with you.
We cannot store packaging materials here, so please take them home with you. Please understand that in any case, we cannot guarantee the packaging materials. Please bring back any waste generated during the event. We will pay enough attention to the management of the works, but We cannot take responsibility for any damage to the works caused by unexpected accidents, fire, theft, etc. Please understand.
【pharmacy-galleria】
Akabane2-24-11-B,Kita-city,Tokyo,115-0045
TEL:03-6314-6486
FAX:03-6311-0109
mail:info@pharmacy-galleria.com